FLAIR BARTENDERS
The Flairaholiks can adapt to any party environment from fun wedding receptions to crazy luaus. We flair, anytime, anyplace, anywhere, just tell us where the party is.
Find out More
SERVICE AND COMMITMENT
With any of our events it is advised that only Flairaholiks Bartenders are in the performance area (on stage) during the show, hence we cannot perform with other people or entertainment acts on stage.
This package is a fixed priced and a set amount of time. Please call to discuss a quote. Transport and accommodations may also be factored into price should the need arise.
FLAIR COMPETITION PACKAGE
FUN FILLED AND ENTERTAINING
The Competition Package is strictly for stage performance only, and is set up as a working competition between the Flairaholiks bartending team.
This is usually booked as event entertainment or in bars that want to draw a crowd to an empty night. It can also be utilized between band or DJ breaks or large scale events with multiple acts, and offers an exciting stage show alternative.
How it works?
The Flairaholiks bartenders compete against each other for points, in separate four minute choreographed routines to the music of their choice.
Penalties are deducted for drops and spills and the bartender with the most points wins. As this package requires each bartender to perform individually, it works perfectly as filler between existing entertainment acts.
Our competition bar has been specially constructed from clear corrugated polycarbonate and is completely see-through and lightweight. This enables us to easily remove and set up, enabling us to fit on existing stages with other entertainment.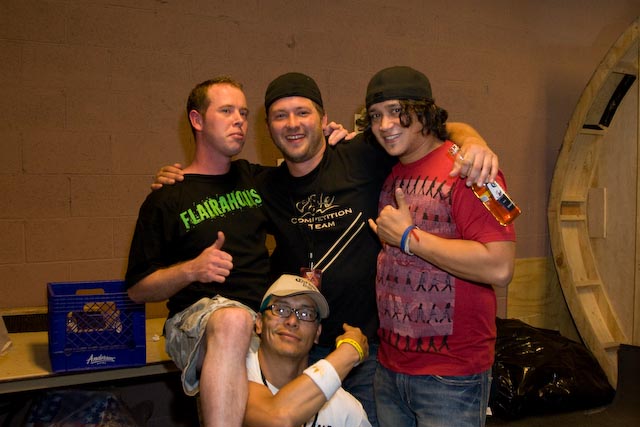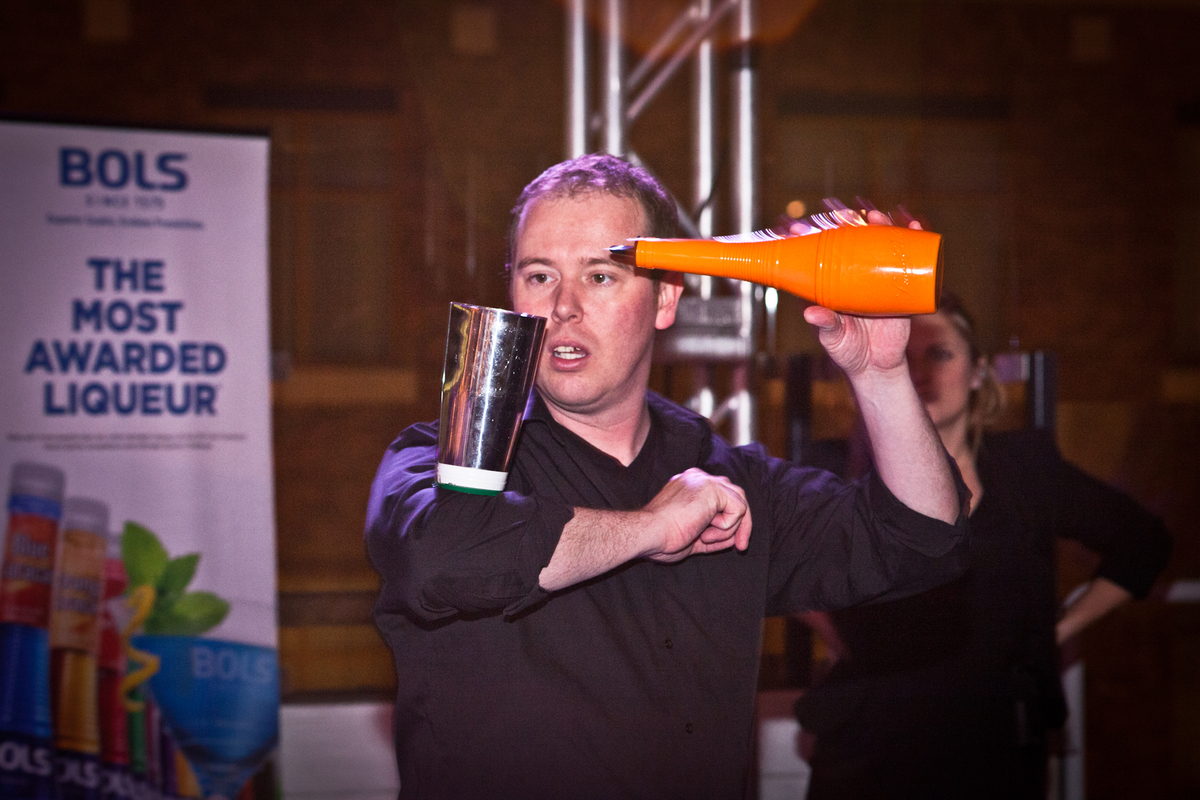 Ready to get a free no obligation quote today?